The Heart-Mind Connection: Seeking Coherence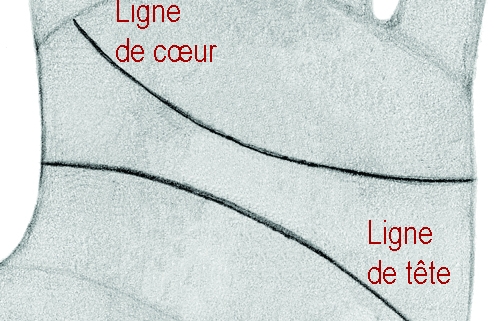 By Ghanshyam Singh Birla, Vedic Palmist-Astrologer
One of the biggest challenges we face when trying to find, create and hold on to love is making sense of the mixed messages we send ourselves when our head and heart aren't in sync. How do we decide who's the boss? Do we listen to what our heart is telling us to do, or to what our head is telling us to do?
It's probably easy for you to think of an occasion when you, or someone you know, has been unable to figure out which signals to follow. For example, should you follow your heart and become an artist because you passionately love to paint, or take the high-paying corporate job because it offers security, even though you know you'll hate it and it will probably make you miserable? Do you marry the person who is a real sweetheart and who'll definitely be a good parent and faithful partner, or do you run off with the other person because they make your blood race and your heart pound, even though your mind is warning you to stay away?
These kinds of wrenching personal dilemmas all stem from a lack of heart-mind coherence and are, sadly, as commonplace as they are painful. When our heart and head are in sync, when we have coherence of heart and mind, we will tap into the very power that created and drives the universe—a power that the ancient sages of India called Sat, that physicists call The Field and that I refer to simply as the Power of Love.
If we want to see how well we are doing at balancing our heart and head energies, and determine our level of heart-mind coherence, all we have to do is inspect the quality of the heart and head lines to see if they are balanced.
Honestly, in my 50 years as a Vedic palmist, the most common attribute shared by my clients who are having difficulty finding love, happiness and joy is an imbalance in their heart and head lines. Sometimes the problem is with the head line, sometimes with the heart line, often it is with both.
Case of Loretta
When our head line overpowers our heart line, our emotions can get shoved into a deep freeze, making our expression of love hard and brittle.
Loretta was a well-known and highly respected psychologist and marriage counselor. She'd written a bestselling book on developing successful relationships and was a frequent guest on radio and TV talk shows, where she offered advice to troubled couples. There was no doubt about it, Loretta was intellectually brilliant, possessed an extraordinary mind and had saved a lot of relationships . . . the problem was, she couldn't save her own marriage or keep her family together.
Loretta came to see me at the insistence of her husband, who had long complained about how emotionally unavailable she was with him and their two school-aged daughters. But Loretta insisted she was doing her best.
"Hey, it's true that I have a career and I'm busy, but I make sure I'm home for dinner every evening. I'm confused—I don't know what they want from me." Loretta reasoned with me during our consultation.
Unfortunately, Loretta's head was not listening to her heart—her head line was out of balance with her heart line. She had no heart-mind coherence. In her handprints, we can see that her head line is nearly twice the length of her heart line. In other words, her head line is over powering her heart line, which shut down her heart center and created disharmony in her life. To remedy the problem, she had to grow her heart line by being more loving. And what better place to start practicing love than at home with your loved ones? Which is what I gently tried to persuade her to do.
"You have to get your head and heart communicating, Loretta.  Perhaps you could start with working on your intimacy issues with you husband by trying to be just a little more attentive to his concerns and needs," I suggested. "And maybe make a conscious effort to be more emotionally present with your daughters . . ."
"Oh, there's no need for any of that," Loretta said, cutting me off. "My husband likes me just the way I am—he's just going through a midlife crisis. He'll buy a new sports car and snap right out of his funk. As far as the children are concerned . . . what kid doesn't blame their mother for one thing or another? They have a good home, lots of friends and go to a good school. They know I love them, I'm sure they'll grow up to be well-adjusted adults; they'll be just fine."
I could see that Loretta was not aware of the emotional toll her remoteness was taking on her loved ones—or herself. Before she left, I emphasized once again that she needed to listen to the whispers of her heart.
The Case of Claudia
When our heart line overpowers our head line, our reason and discernment get hijacked by our emotions, leading to behaviour that can be embarrassing, highly inappropriate, dangerous or downright disastrous. My client Claudia had the opposite problem of Loretta, but experienced very similar disharmonious results.
Claudia was a popular and effective guidance counsellor at a veterans' hospital. Her passion and empathy enabled her to help many male and female soldiers returning from conflict zones successfully adjust to civilian life. She'd always managed to maintain a personal connection with her patients while keeping a professional distance. That is, until she fell in love with her patient Patrick. Claudia didn't pursue him and dutifully kept her feelings to herself. But her intense emotional attraction to him eventually overpowered her reason. She convinced herself in the little things that he said and did that Patrick loved her as much as she loved him, that they shared a special and mutual bond.
Then one day she saw Patrick and another patient standing together, holding hands and kissing. Claudia was heartbroken and deeply angered at what she perceived to be a blatant, humiliating and unforgivable betrayal.
When Claudia came to see me, I explained to her that her anger had very little basis in reality, as she had never openly shared her feelings with Patrick. She told me, "I can't help the way I feel. No matter how hard I try, I can't overcome the rage or allow myself to forgive Patrick. She handed his case over to another counsellor and tried focusing all her energy on her other patients, but eventually she lost all enthusiasm for her work and took an extended leave from her job.
Her imbalanced heart line had skewed both her reason and objectivity, caused her great emotional suffering and negatively impacted her career. It took many months for me to convince Claudia that Patrick had actually done her a favor by opening her up to the potential to love and understanding that she needed to confront her lack of heart-mind coherence. She needed to improve her head line by becoming more objective, by trying to see a bigger picture. She needed to believe that if a feeling of love could be awoken once, as it had with Patrick, it could happen again in a more appropriate and mutual relationship, if she remained open to it.
There is now a significant body of scientific literature highlighting the importance of a healthy communication between our heart and brain. And new evidence continues to surface that confirms our happiness, as well as the length and quality of our lives, is directly influenced by our level of heart-mind coherence.
To know more about the coherence of head and heart, register to The 90-Day Heart Line Challenge.
https://birla.ca/wp-content/uploads/2020/05/Bal.-quadr.-fr.jpg
385
500
Ghanshyam Singh Birla
http://birla.ca/wp-content/uploads/2017/11/logo-eng.png
Ghanshyam Singh Birla
2020-05-30 09:50:55
2021-01-24 14:43:10
The Heart-Mind Connection: Seeking Coherence