Learn about our Team and Culture
Our team of professionals is dedicated to your health, wellbeing and personal growth. We are here to help.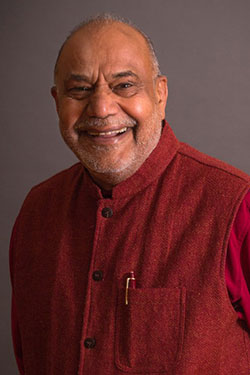 Ghanshyam Singh Birla
Founder of Birla Vedic International and the Birla College of Vedic Palmistry
Ghanshyam is a world-renowned Vedic palmist-astrologer with more than 50 years of training and experience in Vedic Palmistry. Ghanshyam began learning the science of Vedic palmistry and astrology when he was a young boy from his paternal Grandfather in India, who was himself a highly respected palmist, astrologer and Ayurvedic healer.
Birla Vedic Center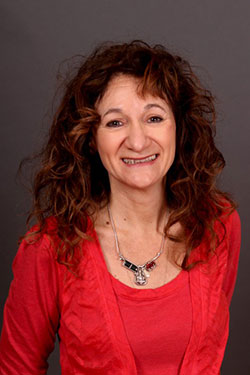 Guylaine Vallée
Vedic Palmistry Consultant, Teacher & Media Personality
Guylaine is a master of the ancient science of Hast Jyotish (Vedic palmistry). Since joining Birla Vedic International in 1985, Guylaine has helped thousands of people through her consultations, counselling and teaching. She has touched the lives of thousands of others through her many appearances on television and radio, numerous interviews in magazines and newspapers, and in her popular lectures and workshops.
Birla Vedic Center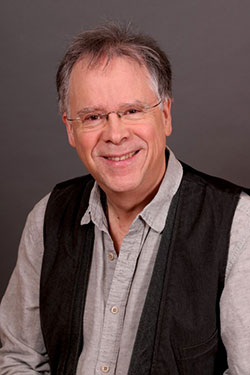 Peter Keogh
Vedic Palmist-Astrologer, Composer, Documentarian
Peter has worked as a professional astro-palmist for more than three decades. He joined Birla Vedic International in 1982. Peter produces the Center's educational videos and mantra-meditation recordings. Peter has also organized and led dozens of lecture tours across North America with Birla Vedic International founder, Ghanshyam Singh Birla.
Birla Vedic Center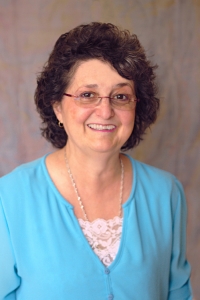 Denise Parisé
Palmist-Astrologer, Teacher, and Coach
Denise has studied, worked, and trained with Ghanshyam Singh Birla since 1991. She has been providing consultations and counselling sessions as well as leading workshops and teaching courses in Vedic astro-palmistry at Birla Vedic International for the past twenty-five years.
Birla Vedic Center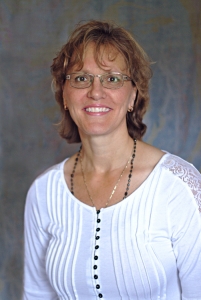 Jacinthe Côté
Vedic Palmistry Consultant & Massage Therapist
Jacinthe began studying and working with Ghanshyam Singh Birla in 1996 and has been serving clients through Vedic palmistry and therapeutic massage at Birla Vedic International ever since.
Birla Vedic Center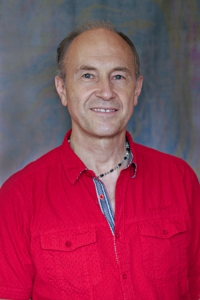 Rémi Riverin
Massage/Craniosacral Therapist
Rémi has been working as a massage therapist and reflexologist specialized in craniosacral therapy at Birla Vedic International since 1996.
Birla Vedic Center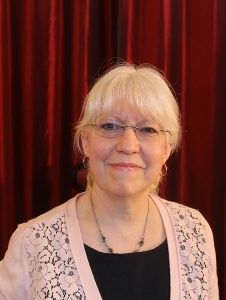 Johanne Riopel
R&D, Palmist & Translator
Johanne has worked as an astro-palmist at Birla Vedic International since 1992, where she also manages, edits and translates websites, books, and all course material for the Birla College for Vedic Palmistry Certification Program.
Birla Vedic Center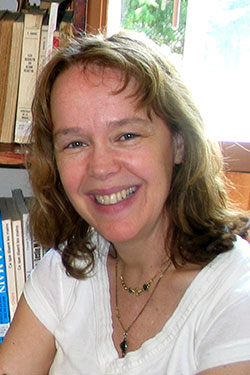 Kathy Keogh
Vedic Palmistry Consultant, Teacher and R&D
Kathy is Vice President of Birla Vedic International. In 1975, she became the first team member recruited by founder Ghanshyam Singh Birla to work at the Center, where she has been a practicing astro-palmist for four decades. Kathy was fundamental in establishing the Birla College for Vedic Palmistry and worked side by side with Ghanshyam developing the entire 18-course Palmistry Certification Program.
Birla Vedic Center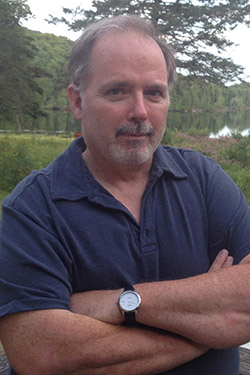 Steve Erwin
Biographer, documentarian and chief writer
Steve is a Toronto-born, Manhattan-based writer and award-winning journalist who has worked in print and broadcast media for 25 years in Canada and the United States. In New York City, he was a Foreign Correspondent for the Canadian Broadcasting Corporation, reporting on the 9/11 tragedy and its aftermath, as well as a national news and feature writer for People magazine. He has written seven books, including the New York Times best-selling memoir, Left to Tell: Discovering God Amidst the Rwandan Holocaust, with Immaculée Ilibagiza, which has sold more than a million copies and has been translated into 25 languages. Steve has co-written The Happy Palmist with Guylaine Vallée and is presently writing the memoirs of Ghanshyam Singh Birla. Steve is chief writer of publications for Birla Vedic International.
Birla Vedic Center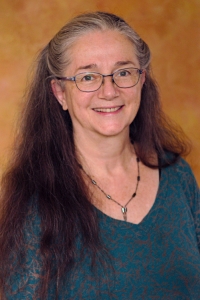 Colette Hemlin
Practitioner and tutor of Vedic Palmistry and FGA gemologist
Colette has been involved with Birla Vedic International since 1988, co-authoring Magnet Therapy with Ghanshyam Singh Birla. She is a certified gemologist and is responsible for choosing and analyzing all gems purchased at the Center. She is currently working on the book, Gem Therapy, with Ghanshyam Singh Birla. Besides being a teacher of mathematics and gemology, she is a practitioner of Vedic Palmistry. Colette is one of our tutors for our online Palmistry Certification Program.
Birla Vedic Center