The Quatro Pack
A Challenge for Every Season of the Year

The Quatro Pack includes our four most popular 90-Day programs, The 90-Day Heart Line, Head Line, Life Line and Mounts Challenge.
These four Challenge programs are drawn from the entire body of knowledge amassed by the Birla Center during its 50 years of practice, counselling and research. This special package provides you with all you need to know to interpret every feature of the hand; it will show you how to open your heart and let your best qualities shine through; how to liberate your natural skills and talents; and how to bring more love and kindness to your relationships. It is not an exaggeration to say The Quatro Pack will completely transform your life.
So, make 2022 your year of positive change and personal growth! Because each Challenge takes 90 days to complete, The Quatro Pack will keep you engaged, energized and inspired all year long. You can begin each season with a new 90-Day Challenge! Kick off January with the Heart Line Challenge and stay warm and loving through the coldest days of winter; start off spring by learning how to master your thoughts and shape your destiny with the Head Line Challenge; as summer begins, re-energize your body and embrace the joy of being alive with the Life Line Challenge; and when autumn swings around, learn to channel the awesome power of your planets with The Mounts Challenge.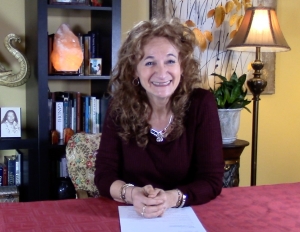 Each of the four Self-Paced Challenges within The Quatro Pack comes with:
12 professionally written online lessons of more than 200 pages,
more than 250 illustrations,
12 instructional videos,
ancient yogic and breathing techniques,
dozens of real-life case studies from the Birla Center archives,
a Do-it-Yourself Handprint Kit (contact us to order it), and
access to our instructors and coaches.
What's more, you get Guylaine Vallée, The Happy Palmist herself on video, guiding you through each step of your year-long journey, highlighting key lessons and explaining how to unleash the power of your palm.
To purchase The Quatro Pack,

c

lick here

.
You can also call us at 819-428-4298, toll-free at 866-428-3799, or to leave a message, click here.
For more information on any of our Self-Paced Challenges or to purchase them, click here.