By Vedic Astro-Palmist Guylaine Vallée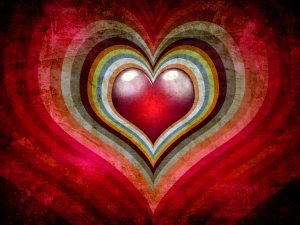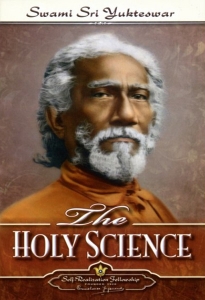 In his masterpiece, The Holy Science, Sri Yukteswar tells us that, as we evolve toward the expression of perfect love, we must progress through "Five States of the Heart." Successfully passing through each state brings us a step closer to our goal of perfect love, a step closer to clearing the clouds from our heart, and a step closer to the power of the infinite within us. Sri Yukteswar writes: 'If we are able to cultivate this powerful ruling force of love implanted in our heart, we will be free of the unhappiness from the pain and pleasure cycles that are a part of life.'
Understanding the steps described by Sri Yukteswar—these five states of the heart—has helped many of my clients find love and has helped me so greatly in my own life. I really believe this will give you a deeper insight into the evolution of the heart, will inspire you as much as it has inspired me, and will help us immeasurably in our quest to expand our heart and create a love-filled life!
The Dark State of the Heart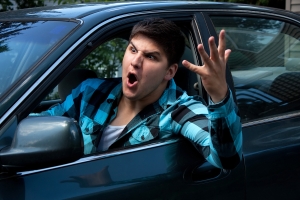 When we are in the Dark State of the Heart, we are oblivious to our soul's intuitive instinct to embrace and express love. We identify with, and become overwhelmed by, the external events that surround us. There are many traps through which the Dark State of the Heart can ensnare our consciousness: Ignorance, heartache, negative attitudes and emotions, bad habits, substance abuse or psychological and emotional trauma, to name a few. These emotions can plunge us into this darkness.
The Propelled State of the Heart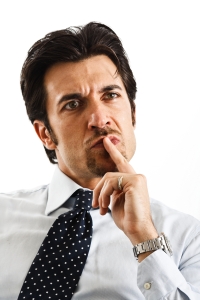 We enter the Propelled State of the Heart when our experience of the world leaves us feeling empty, when we grow dissatisfied with the shallow pleasures of the senses, the hollow rewards of material pursuits—when the after-effects of rampant emotion, uncontrolled passion and possessiveness have dragged us into a state of desperation and despair. It is then that our heart begins to yearn for greater meaning—a deeper truth that propels us toward a higher form of love. This seeking of love and truth stretches our heart and lengthens our heart line.
In the Propelled State of the Heart, we are more open and receptive to wisdom, creating a magnetism that will draw wise teachers, inspiring guides and supportive friends into our lives. In essence, we are sending out a sincere request to the universe to enlighten us, and the universe will never ignore such a request. It doesn't matter how jaded we are or how set in our ways we have become, once our heart propels us to search for truth, we will not be deterred from finding it, and will be ready if it finds us first. An enlightened sage once said, "a saint is a sinner who doesn't give up." So, don't worry about any missteps we may have made in the past—we learn from our mistakes; it is often the flaws and faults in our character that bring us to the most profound revelations, and the deepest desire to do good in the world.
The Steady State of the Heart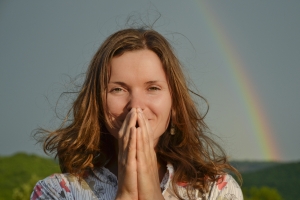 The propelled heart leads us to great personal growth, but our next challenge is learning to maintain that growth and build upon it—to be steady in our resolve to be more loving. Once we have mastered the Propelled State of the Heart and freed ourselves from the distractions and restless attachments to the world around us, we are inspired to seek a constant state of self-control, inner calm, and a consistency in our expression of love. This allows us to anchor our hearts to a deep conviction that we should love and bring happiness to others. We set aside personal feelings and do not react to the hurtful actions, or perceived slights of others. This does not mean we are shutting ourselves off from others, but simply not giving in to our personal feelings in support of a larger good. For example, a friend is in a foul mood and snapping at us because they had a bad day at the office. We don't respond angrily to their cutting words because we are their friend, and refuse to take their words personally, even though they are aimed right at us. We learn to suffer the slings and arrows of outrageous fortune, so to speak, and take everything in stride. There is a great sense of freedom to be found in this state; we are no longer reliant on external events or the moods or deeds of other people to make us happy or to express our love.
Consequently, others come to rely on our serene nature and the consistency of our love, care and concern—we can be counted on to always be a true friend, especially to those in need. And we can count on ourselves to remain calm and focused on any storm life blows our way. This gives us a deep, unshakable sense of well-being.
The Devoted State of The Heart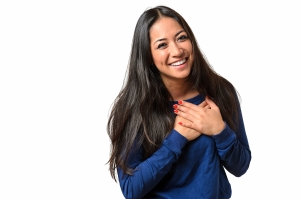 The fourth state of the heart, the devoted state, is all about oneness, about achieving unity between our heart, head and soul. We reach this state by maintaining our detachment to external circumstances; being steadfast in our quest for a more spiritual awareness and expansive expression of love; and by connecting our heart and our intuition—establishing a deep sense of unity with everything and everyone.
In the Devoted State of the Heart, we no longer feel torn between following what others want us to do, what we think we should do, and what our soul is intuitively telling us is the right thing to do. External circumstances will no longer confuse or drive us; we are freed from the dual nature of life and, in all things, act from a singular motivation, which is love.
Pure State of the Heart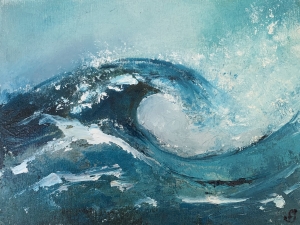 As we enter the Pure State of the Heart, our connection to the spirit of pure love within us deepens and our defense mechanisms, blockages and sense of separation from others melt away. The personal needs and desires that have distanced us from our heart will simply evaporate, allowing our heart center to fully open.
Sri Yukteswarji also refers to the pure state as the Clean State of the Heart, for we have cleansed our heart of all that has held us back from the complete expression of unconditional love. In this state, we feel a complete union with God, the universe and every other human heart. We understand with absolute certainty that we are all connected—we are not an individual wave in the sea, but an integral part of the vast ocean of humanity, and that humanity is an integral part of the infinite Cosmos.
We realize what Vedic philosophy has always asserted, and what quantum physics has only recently discovered—that all matter is an illusion. The only thing in our lives that is eternal is the energy of which we are comprised, which continually changes from one form to another, and carries our consciousness beyond space and time. In essence, reality is not what we see, but a great endless oneness of being through which all life is interwoven.
---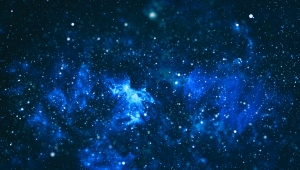 As Joni Mitchell sang in the 1960s, We are stardust . . .  we are billion-year-old carbon. So, within this carbon-based human body, our consciousness—our soul—is boundless, infinite and eternal. We embrace this truth in the Pure State of the Heart, where we experience a perfect, loving communion with all other souls.
Of course, the Pure State of the Heart is one not easily achieved by us mere mortals. Loving perfectly is a process—it is a journey we are on throughout our lifetime, and likely, throughout many lifetimes. But it is the only journey that really matters.
http://birla.ca/wp-content/uploads/2017/11/logo-eng.png
0
0
Guylaine Vallée
http://birla.ca/wp-content/uploads/2017/11/logo-eng.png
Guylaine Vallée
2023-11-04 19:03:15
2023-11-04 19:03:15
The Five States of The Heart: Letting Our Love Evolve