Neuroscience and Palmistry

By Guylaine Vallée, Vedic Palmist-Astrologer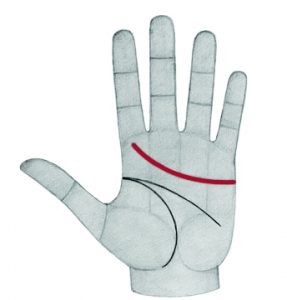 There is no greater source of energy than our heart and its capacity to love. The study of the heart line is our guide to understanding and developing this powerful force. Studying the heart line allows us to see how our feelings influence our personal happiness and the happiness and harmony of those around us. By understanding and monitoring the development of the heart line, we will learn about our personal approach to love, how we can grow and improve it, and how we can make it last.
Let us begin with a brief overview of the significance of the heart line in our daily life. On a physical level, the heart line indicates the actual organic strength of the heart. In a psychological sense, the heart line gives us information about our temperament, as expressed through our feelings, moods, and emotional responses as well as our emotional and sexual stability.
The heart line also indicates the degree to which we can absorb emotionally shocking experiences and psychological traumas, and our capacity to recover from them. Furthermore, the timing of significant events throughout our lives can be deduced from the heart line, including major and minor emotional influences—both positive and negative.
On a spiritual level, the heart line indicates our willingness and our potential to sacrifice for others. An open heart center expands our self-awareness, which will foster and encourage the growth of our most noble attributes, such as sincerity, generosity, compassion, forgiveness and our ability to experience the joy and bliss associated with the expression of divine love.
When it comes to connecting with others, the heart line reflects our potential to develop and maintain successful and meaningful human relationships. Connecting with our heart enables us to develop deep spiritual roots. Our heart line can then become a deep reservoir of emotional strength that allows us to love and support others.
Change Your Thoughts, Change Your Life
Neuroscienc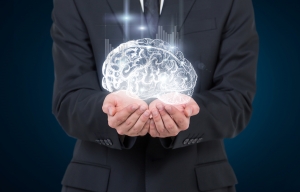 e has proven that by changing our thoughts and attitudes we can physically change the neural pathways in our brain. By adjusting our thoughts, we can reprogram and fine-tune our own emotions in search of happier, more productive lives. Palmistry allows us to do exactly the same thing, but the real beauty of palmistry is that these changes are measurable and verifiable—when we change our thoughts and attitudes the lines in our hand will change accordingly! We can actually see this change occur by taking our handprints at regular intervals—such as at the beginning and end of The 90-Day Heart Line Challenge.
By changing our thoughts and attitudes toward ourselves and others, we will change our heart line, open our heart center, and change our lives forever. In time, (in as little as 90 days) we can literally turn our lives around by reprogramming our thoughts.
I would like to end this article with one of my favorite sayings of Mother Teresa, a beautiful saint that I had the great privilege and blessing to meet in Calcutta. Mother Teresa said, "It is not how much we give, but how much love we put into giving."  This is what we strive for in The 90-Day Heart Line Challenge.

---
TAKE ADVANTAGE OF OUR INCREDIBLE SUMMER OFFER:
30% OFF

ON THE HEART LINE CHALLENGE!
Added Bonus: Enjoy a live 20-minute free consultation on ZOOM with Astro-Palmist Denise Parisé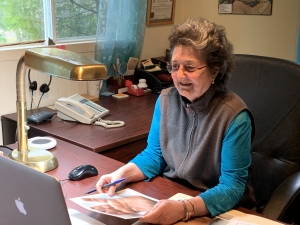 Denise will be delighted to guide and support you on your Heart Line journey. Make sure before you book your session with Denise to order your free Do-It-Yourself Handprint Kit containing two sets of acetates to take your "Before" handprints at the beginning of the program and your "After" prints at the end of the program. Denise can check your Before handprints and set you on a course of action where you would like to see yourself by the end of the Program.
Start your journey toward a more love-filled and happier life today!
After registering to the Heart Line Challenge, call Denise Parisé toll-free at 866-428-3799 to book your session.
https://birla.ca/wp-content/uploads/2017/02/Freedom-Jupiter-Uranus-small-AS.jpg
333
1000
Guylaine Vallée
http://birla.ca/wp-content/uploads/2017/11/logo-eng.png
Guylaine Vallée
2023-07-13 12:32:50
2023-07-20 19:39:48
Neuroscience and Palmistry