The Dynamic Transit of Mars in Aries: February 3-March 20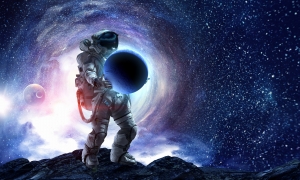 The warrior planet Mars marched out of the sign of Pisces February 3rd and entered its home sign of Aries, which it rules and where its dynamic energy is very powerful.
Aries is the first sign of the zodiac and is known as the great initiator of projects, schemes and dreams. In Aries, our energy is young and boundless, our spirits are high, and our optimism is at full-throttle—a driving combination that emboldens us to tackle any new task, no matter how demanding, and to get things going. It is Aries that gives us the impulse and motivation to take that first step in a journey of 1,000 miles, to type the first word of a novel, or to lay the foundational brick of a skyscraper.
Mars in Aries infuses us with courage, stamina and vigor, making this time a truly extraordinary transit for any new undertaking. No need to pause and sweat over the details of how things will turn out in the long run, just grab the ball and start running toward the end zone. This is a transit of action and beginnings; if you don't get started, you won't have any details to worry about anyway.
The main cautionary note concerning Mars in Aries is that both the planet Mars and the sign Aries possess an aggressive nature; the combination of their forceful energies can make us ultra-competitive or even downright combative. This may manifest in our behavior as arrogance, petulance, an impatient or dismissive attitude toward companions, coworkers and competitors or as angry intolerance with anyone we perceive to be standing between us and our goal. The key to productively channeling this intense energy is through self-control and self-awareness . . . and the greatest tool available to humankind for developing these traits is daily meditation. Fortunately, this transit is a doubly auspicious time to develop a regular meditation practice—not only will Mars in Aries give us the initiative to begin meditating, but by meditating we will be able to make the most of everything a Mars-Aries transit has to offer. It's a win-win scenario!
This transit will last only six weeks, but in those six weeks we can make a start at transforming ourselves and start a new chapter in our lives. So let's make the most of it by taking on a project or cause that has been sitting on the back burner, be it a proper diet or exercise routine, a spiritual discipline, a job search, volunteering in the community or mentoring someone in need of help and guidance. Even if it is just making a phone call you have been putting off—now is the time to do it! Stop waiting and start acting, the force of Mars in Aries is with you!
Call us at 866-428-3799 from Canada or the U.S.
You can reach us from anywhere in the world by calling: 819-428-4298 or click here.
We are here to help!
http://birla.ca/wp-content/uploads/2017/11/logo-eng.png
0
0
Guylaine Vallée
http://birla.ca/wp-content/uploads/2017/11/logo-eng.png
Guylaine Vallée
2019-02-03 08:27:55
2019-03-25 08:29:07
The Dynamic Transit of Mars in Aries: February 3-March 20