Feel the Love with The Venus Program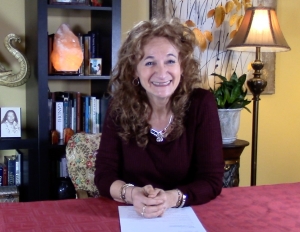 Here's your opportunity to bring a whole new level of love into your life.
Don't miss out on our upcoming Venus Program: Embracing the Love, Beauty and Sweetness of Life. The program includes 12 beautifully illustrated lessons that explore the philosophy of Venus, as well as a dozen 20 to 25-minute instructional videos hosted by Guylaine that will ensure you master the program material.
The highlight of the program is the live, one-hour webinar that Guylaine hosts each week. The first webinar launches on March 30th. If you have taken one of our courses before, you already know how informative, fun an enlightening an hour webinar with Guylaine can be!
Here's what you'll get in each weekly webinar!
Weekly Webinar
Segment One: Horoscope of the Week
In this segment, Guylaine analyzes the astrological chart for the week and provides you with all you need to know to get the most out of your planets and from the planetary energies currently influencing our world and our lives.
Segment Two: Lesson of the Week
In this segment, we take a close up look at a specific aspect of Venus to understand how it is influencing our expression of love. It is here that Guylaine goes over the course material in great detail. Drawing upon handprints and case studies we have collected over the past 50 years, Guylaine will illustrate how we can embrace the loving and joyful power of Venus.
Segment Three: Q&A with Guylaine
This section of the webinar is a fan-favorite where Guylaine answers any and all of your questions about Venus, the Mount of Love.
Don't worry if your hectic schedule doesn't sync with the webinar airtime—every webinar is recorded and available for you to watch and learn at your leisure 24/7.
Course Material
In addition to the weekly webinar, each of the 12 lessons comes complete with practical, user-friendly techniques designed to help you resonate with the loving energy of Venus. These techniques include ancient Vedic methods of harmonizing the energies of body, mind and heart, yogic breathing practices, concentration exercises, affirmations, mantras and meditation—all of which will help fill your life with love and the joyful energy of Venus.
You will be able to test your Venusian knowledge at the end of each lesson by taking our fun, carefully crafted multiple-choice quizzes. If you are on the Birla Center diploma track, the quizzes are an excellent preparation for the final exam.
The first Venus Program lesson is available online on March 23rd and the first webinar launches a week later on March 30th. To get the most out of the program, make sure you give yourself enough time to read the weekly lesson before the webinar!
Invitation
If you're still sitting on the fence trying to decide whether or not to take the plunge, we want to make your choice a lot easier by inviting you and a friend to join the first webinar in the program (Thursday, March 30th at 1:30pm) as our guest! To ensure you have a seat, click here to reserve. Denise will contact you in the coming week. You can also call us toll-free at 866-428-3799 or 819-428-4298.
If you haven't enrolled yet—what are you waiting for? We offer a Late Bird Special for the entire month of March.