Do you want to enjoy happier, more loving relationships?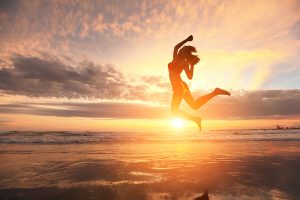 Discover the secrets of giving and receiving unconditional love, of sharing your feelings and emotions without guilt or fear, and of being kind and caring with everyone in your life!
Fill your life with love! Sign up for The 90-Day Heart Line Challenge. It will truly change your life! Why? Because the heart line is our doorway to love in all its wonderful manifestations, from expressing gratitude to finding romance, from accepting generosity to creating passion, from making friends to meeting your soulmate!
The human heart is the most powerful energy source in the universe; a healthy heart line allows you to tap into that energy and achieve all you want in love and life, unburdened by the fears, worries and anxieties that have held you back in the past.
If you have difficulties in your love life, are searching for a new romance, or are striving to bring more balance and harmony to your current relationships, our 90-Day Heart Line Challenge will help by dramatically improving your heart line.
"I just cannot believe the wealth of information each week packs into it. I love all of the videos, readings and exercises. This is really making a difference in my everyday life - un gros merci à Guylaine and all those at the Birla Center who have made this wonderful course possible."
Take The Challenge and in just 90 days you'll experience love on a level you have never known before!
The 90-Day Heart Line Challenge includes:
An extensive heart line guidebook in a PDF format packed with how-to information, useful tips, helpful illustrations and dozens of inspiring real-life stories about finding love and happiness.
Dozens of "before and after" handprints from actual Birla Center clients whose heart lines have been transformed with palmistry.
Weekly exercises to open your heart chakra and increase your personal magnetism.
A dozen "thoughts of the week" and weekly affirmations to keep you motivated.
A journal section at the end of each weekly lesson to help you gain insight into the workings of your heart and draw more love into your life!
A dozen inspiring 10-minute-long weekly videos by Guylaine supporting and inspiring your every step of the way throughout the entire 12-week 90-Day Heart Line Challenge.
Two sets of inked acetates to take your own "before and after" handprints and witness the amazing change in your heart line for yourself!
Free access to our Facebook forum, where you can share your personal stories and enjoy the encouragement and support of other participants of the 90-Day Heart Line Challenge.
All participants receive a 20% discount on full hour-long hand analysis taken throughout the program in person or by videoconferencing (Zoom).
The 90-Day Heart Line Challenge is the first program in our new series: Palmistry in Action: Changing Your Life in 90 Days One Line at a Time.
Register now to receive your personal Handprint Kit, including two sets of acetates to record your "before and after" handprints at the beginning and at the end of The Challenge!
You will receive an email including your access codes to The Challenge private page.
Only $249!
Click here and register now!

So don't delay!
Enquire about the Personalized 90-Day Heart Line Challenge.