Register Now for our June 9th Webinar!

Has the world gone mad? What's up with the planets? What to do to be less affected? Find out by registering to the June webinar of Coping with a Major Shift in The Cosmos, hosted by astro-palmist, Guylaine Vallée.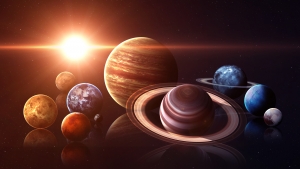 During this third and final episode of our popular webinar series, we continue our exploration of the current planetary transitions that are presenting us with intense emotional challenges as well as unique opportunities for personal growth and positive transformation.
Unsettling transitions can undermine our equilibrium and leave us feeling a bit lost and confused. However, when we understand what is taking place, we can respond positively instead of reacting emotionally. We can use that energy in a bold and positive way to explore new horizons.
During this fun, fast-paced webinar, Guylaine will identify emotional triggers in both the hand and astrological chart; analyse the daily hora to pinpoint the specific energies we're dealing with; and explain how we can use the energy of June's transitioning planets to create peace of mind, long-term success and happiness.
Each webinar will begin at 1:30 pm, EDT. Join us for this special series on the following dates:
Wednesday, June 8 in French
Thursday, June 9 in English
Each webinar is $30.  We are recording the webinar. So, if you missed it, you will be able to watch it as much as you like.
You missed the first two information-packed webinars? It's not too late to have access to the taped sessions and save money!
Here's how?
If you sign up right now, you can select an option that gives you access to April and May's taped sessions for only $30—a 50% savings on the regular price!
For more info or to register now, click here or call us toll-free at 866-428-3799 or 819-428-4298.
Reservation for June 9th Webinar: $30