Open Your Heart and Ignite Your Passion
30% Off The Heart Line Challenge

The Vedic sages of ancient India were well aware of the transformative power of the heart. They also knew that the heart line is the primary channel through which the life-affirming energy of universal love flows into every fiber of our being. Hence, our heart line reflects our capacity to love as well as the quantity and quality of the love we are giving and receiving.
The lines in our hands change when we make a conscious and consistent effort to change our thoughts and attitudes. You can fully energize your heart line and begin experiencing more love in your life in just 90 days?
A properly developed heart line directly connects us to the full and awesome power of our heart; The Heart Line Challenge teaches you how to make that connection a permanent part of your life.
Don't worry if you have never studied Vedic palmistry before—your coach, Guylaine Vallée, will be there for you in the video segments of each weekly lesson, coaching and supporting you along every step of your life-changing heart line journey! You think you may need encouragement and support during the 12 weeks of the Heart Line Challenge? We can do that too!
Learn to open your heart, ignite your passion and rejuvenate your relationships.
---
Added Bonus: Enjoy a live 20-minute ZOOM free consultation with astro-palmist Denise Parisé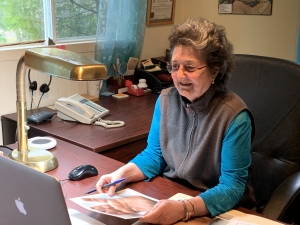 Before you begin your Heart Line Challenge, book your free session with Denise to check your "Before" handprints in order to set yourself on a course of action where you would like to see yourself at the end of the Program. Denise will be delighted to guide and support you.
As soon as you register, order your free Handprint Kit, including two sets of acetates to record your 'before and after' handprints at the beginning and at the end of the Program.
Call Denise Parisé toll-free at 866-428-3799 for more information. Or click here to leave a message.
---
Many of our clients have attested to how The 90-Day Heart Line Challenge has transformed their lives.
Take the time to read the incredible benefits the Heart Line Challenge will bring you.