Introducing
The 90-Day Challenge Mentoring Program
With Denise Parisé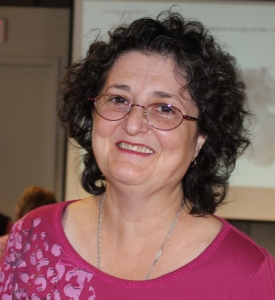 Over the past year, the number one request from our Self-Paced Challenge participants is to have access to personalized mentoring during the program's twelve weeks. For this reason, we've designed a special Mentoring Program that offers three one-on-one hour-long mentoring sessions with palmist-astrologer extraordinaire, Denise Parisé.
Denise's sunny personality, optimistic outlook and empathetic nature make her a natural counselor. And, working hand in hand with Ghanshyam for the past 30 years has given her unique insight into the most profound aspects of palmistry and astrology.

Here are just a few of the comments from clients grateful for Denise's help:
"You gave me the courage to take advantage of opportunities and to explore possibilities I've avoided out of fear.  You radiate love and wisdom; and your sense of humor is so wonderful!"
-- T.K.
"Denise, your words touched me deeply. From the bottom of my heart—thank you for your help; I will follow all your wise advice."
-- Y. D.
"I feel a sense of  peace I haven't felt in years! I can't thank you enough for your wisdom and good counsel."
-- V. R.
You can sign up for any (or all in The Quatro Pack) of our 90-Day Challenges assured that Denise will be there for you; she will guide you, support you and keep you on track to reach your goals. So, whether you're looking to improve your relationships with The Heart Line Challenge, find peace of mind through The Head Line Challenge, experience the joy of living with The Life Line Challenge, or tap into the power of the planets with The Mounts Challenge, Denise will make sure your experience is fun, fascinating and deeply rewarding.
The Mentoring Program Includes
A Self-Paced Challenge of your choice
A DIY Handprint Kit
Three personalized hour-long mentoring sessions (by Zoom or phone) with Denise
All of this for just $499 (Reg. $576)!
If you're interested, call Denise directly toll-free at 866-428-3799 from Canada or the U.S.
You can reach us from anywhere in the world by calling: 819-428-4298, or click here.