Hear ye! Hear ye! Hear ye!
That time of year when we need your help has come around once again…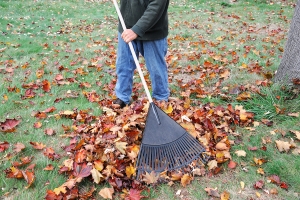 Spring cleanup is begging to get underway but there are too few of us to get everything done in a timely manner. So, we are boldly calling upon all good souls and strong arms who might be available, to come help us out. Come rub elbows in the dirt and the grime with your friendly Birla Center staff and give us a hand getting "ship shape" for the busy summer season. Here are some of the tasks that need to get done:
Raking leaves,
Cleaning out the flower beds,
Washing windows,
Stacking wood,
Painting/staining stairs and various wooden structures,
Picking up branches.
We will be very happy to put you up in a room at the Lodge during your visit and we will be offering lunch on all three days.
The Spring Fatigue event will be going on through the weekend of May 18-19-20 so you can join us for a few hours, a day or the entire weekend – it's up to you! However, to help us assign tasks, ensure we have all the necessary material resources (tools, equipment, supplies, etc.), and plan for rooms and meals, please make sure to sign up ahead of time for this event.
To find out more and/or to register, please email us at info@birlacenter.com, call at 514-488-2292 or 1-866-428-3799 or click here.
If you are not available during that weekend but would still like to help, contact us and we can work something out.