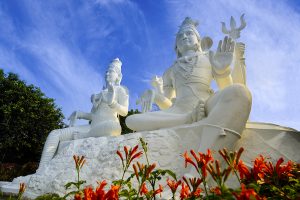 Shivaratri is one of the most important festivals in India, a night to pay homage to Lord Shiva, the force behind all transformation and growth. It is one of the most auspicious times to meditate and recite the mantra that honors Lord Shiva—the powerful and majestic Maha Mrityunjaya Mantra.
Reciting the Maha Mrityunjaya Mantra releases our consciousness from limiting patterns of negative thought and behavior; it opens us to deeper insight, gives us a greater freedom of self-expression and instills within us the strength needed to meet a specific challenge, attain a desired goal or overcome blockages interfering with our well-being.
Our informal gathering is free of charge and we will happily provide you with an instructional page explaining the significance of the mantra and how to recite it.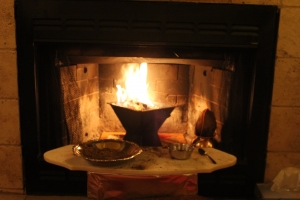 We will celebrate Shivaratri at our Wellness Center in Cheneville on Friday, February 21, 2020 between 6 and 8 p.m. Please join us!
The number of places available is limited so please call us now at 819-428-4298, toll-free at 866.428.3799 or click here to reserve your place and/or your overnight stay. We will be delighted to see you!
To celebrate Shivaratri, we invite you (only on February 21st) to download our Shiva Mantra as a gift.
As a reminder, our guests are entitled to a 10% discount on all our services when they stay at the Center.
---