Let Your Love Shine with Our Two-For-One February Special!
To do our bit to promote and celebrate lasting love everywhere, we are offering a very special deal for family, friends and lovers throughout the month of February!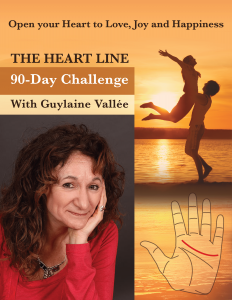 When you sign up with a loved one for our Self-Paced Heart Line Challenge this month you will receive a receive a 20 % discount on enrollment. What better way to learn about love than with a loved one at your side, be it your spouse, child, teenager, parent or lover. It is the perfect Valentine's gift to present to yourself or that special someone!
The Heart Line Challenge is designed to connect you with your heart and help you develop deeper feelings of love, compassion and kindness. Taking the program with someone you care for makes it all the more powerful. Whether you are looking to bring the romance back into your relationship, deepen loving family ties or simple become a more loving person, the Heart Line Challenge is for you. And because it is self-paced, you can do it whenever you have the time or are in the mood. What better activity for date night than learning how to love the person you're with more deeply? Don't leave your heart waiting—this special offer expires at the end of February.
To register or for more info,

click here

.

For any question, give us a call at 866-428-3799 or 819-428-4298