Unleashing the Power of the Planets in Your Hands
Register to Guylaine's brand-new challenge/webinar: The 90-Day Mounts Challenge: Unleashing the Power of the Planets in Your Hands. You will explore with her the mounts of your palm and discover how to resonate with the energy of each individual planet.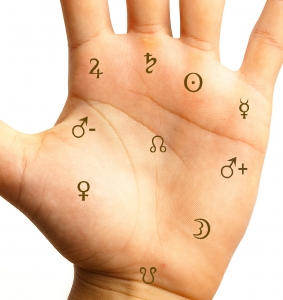 But what the heck is a mount? It's a great question and one that we will be answering throughout the program. But, in short, the mounts are the ten planetary energy zones of the hand that connect us to the awesome power of the planets. For example, mastering your Mount of Venus will help you radiate with love; mastering the Mount of Mercury will help you express yourself with greater ease and eloquence; and mastering the Mount of Mars will awaken your noble warrior spirit.
The 90-Day Mounts Challenge will acquaint you with the qualities of each mount and teach you techniques that allow you to develop and incorporate those qualities into your daily life. Indeed, each of the 12 weeks will focus on a particular mount and methods to develop it, such as yoga and breathing exercises, mantra recitation, meditation, affirmations and visualizations, as well as journaling to record your progress.
The Challenge includes 12 beautifully illustrated chapters exploring each mount in detail, as well as a dozen 10-15-minute instructional videos hosted by Guylaine Vallée. As a special bonus feature, The Mounts Challenge includes a weekly one-hour webinar with Guylaine in which participants get to explore the planetary powers of the palm more deeply.
It is not too late to join Guylaine in her weekly webinar.
You have missed a webinar? You can watch it at a later date as all webinars are recorded.

All this for only $399.
The Mounts Challenge starts September 22nd and ends December 8th.
Call us at 1-819-428-4298, toll-free at 1-866-428-3799 or click here to send us a message.