Description
Divya Shakti takes you on a unique musical journey. It is dedicated to Shakti energy – the universal creative force. The sages of ancient India understood the power of sound and were able to harness its energy through mantras.
Divya Shakti brings to the West a blend of Eastern mantra and contemporary music by composers Peter Keogh and Serge Fiori. The recording includes traditional Sanskrit hymns, or bhajans, an instrumental version of The Gayatri Mantra, and the mantra itself, in keeping with tradition repeated 108 times. This recording also features the beautiful and inspiring Om Song with lyrics by Ghanshyam Singh Birla, and music and vocals by Marie-Jocelyne Dyon and Serge Fiori.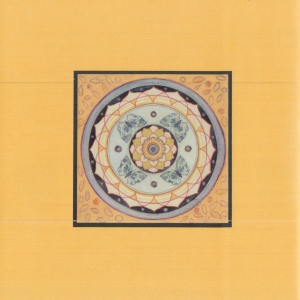 The Gayatri Mantra is the oldest known mantra in existence, dating back almost 5,000 years. The state of relaxation produced by this mantra enables listeners to discover a vast inner reservoir of creativity and intuition. Whether you choose to chant along or just sit back and bask in the beauty of the musical score's soothing tones and rhythmical vibration, your consciousness will be saturated with peace and tranquility.
---
PLAYLIST
Aum - Ouverture   0:55
Music & Vocals: Ghanshyam Singh Birla & Lakshmi Mathur
Ganesh Stuti (Prayer)   0:40
Music & Vocals: Lakshmi Mathur
Saraswati Stuti (Prayer)  2:05                            
Music & Vocals: Lakshmi Mathur
Om Song   5:44                            
Lyrics: Ghanshyam Singh Birla – Music & Vocals: Marie-Jocelyne Dyon & Serge Fiori
Gayatri Mantra (108 times)   23:31
Music: Peter Keogh & Serge Fiori – Vocals: Serge Fiori, Peter Keogh & Marie-Jocelyne Dyon
Vishnunabhi   3:07
Music & Lyrics: Ghanshyam Singh Birla – Vocals: Lakshmi Mathur
Gayatri Mantra (Instrumental)  23:25
Music: Peter Keogh & Serge Fiori
Shanti Paath  1:37
Music & Vocals: Ghanshyam Singh Birla & Lakshmi Mathur