Hi, I'm Guylaine Vallée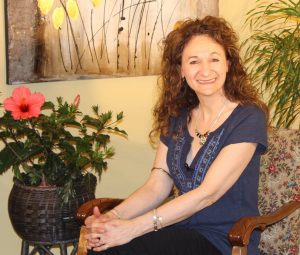 Welcome to The 90-Day Heart Line Challenge, a program specifically designed to expand your heart and fill your life with love.
My name is Guylaine Vallée, your host and personal coach throughout this incredible adventure that will transform the way you live and the way you love in just 90 days.
The human heart is the most powerful force in the universe—it has inspired the greatest works of art and literature ever produced by humankind; it is capable of starting and ending wars; and it has the ability to elevate even the most miserable and downhearted among us to a life of comfort and joy.
The insights, exercises and practical knowledge found within this Challenge will connect you to your heart and open a floodgate of love that will infuse your relationships with kindness, harmony and peace. Indeed, even your relationship with yourself will become more loving and accepting.
The main focus of the Heart Line Challenge is to improve and strengthen the heart line—a line that embodies our ability and desire to express love in all its wonderful manifestations.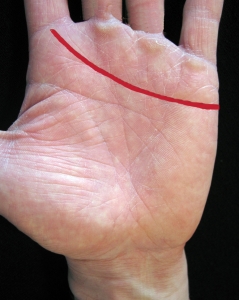 A strong and healthy heart line not only unleashes our natural feelings of empathy, compassion, gratitude and generosity, it ignites our personal magnetism, charisma, passion and purpose.
The Heart Line Challenge is founded upon the Birla Vedic International's 50 years of experience in helping clients enjoy more loving lives. With over 100,000 handprints in our archives, the Challenge is jam-packed with scores of real-life case studies and "before" and "after" handprints that illustrate the heart line's unlimited capacity to love unconditionally.
This program not only draws upon the incredible pool of knowledge amassed by the science of Vedic palmistry over its 5,000-year history, but also explores the wisdom of renowned saints and sages while incorporating the latest breakthroughs in modern psychology and physiology.
Each of the Challenge's 12 weekly lessons also features inspirational insights from some of the world's most celebrated experts on love, including poets, playwrights and philosophers.
Indeed, everything you need to create a dynamic heart line and transform your life through love is clearly and concisely explained in this fun, informative and highly engaging Challenge.
The easy-to-master lessons and tools will help you overcome any self-defeating attitudes or negative mindsets thwarting your desire to love and be loving in all your pursuits and interactions.
By growing your heart line, you are able to tap into the "collective unconscious", the pure and eternal spirit that infuses each of us with peace, joy and harmony. In this blissful state of being, unconditional love becomes the guiding light and driving force of our existence.
Don't worry if you have never studied Vedic palmistry before—I will be there for you in the video segments of each weekly lesson, coaching and supporting you along every step of your life-changing heart line journey!
You will be able to measure the progress you have made during the 90 days by the steadily increasing amount of love and affection surrounding you. At the end of the Challenge, you will have the opportunity to see the physical improvements in your heart line by comparing the "before" and "after" prints you've taken with the provided do-it-yourself handprint kit.
So please, don't spend another day letting the love you deserve pass you by. Sign up for The Heart Line Challenge today!
Click here to return to the 90-Day Heart Challenge.