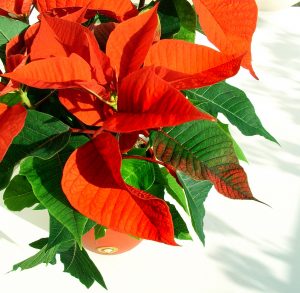 Until the end of the month, we are offering a 10% discount on any of our services, including
private astro-palmistry consultations,
therapeutic massages,
cranio-sacral treatments,
and our Personalized One-on-One Challenge Programs with either Ghanshyam, Guylaine or Denise.
As long as you purchase your discounted services by December 31st,
you can take advantage of them at any time throughout 2020.
Why not share this wonderful discount with the people you most care about? Simply give us a call and we will prepare one of our beautiful Birla Gift Certificates for you. The Certificates make wonderful Christmas gifts and are great stocking stuffers.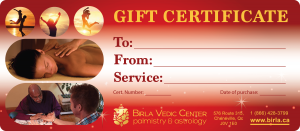 Call toll-free 866.428.3799 or click here.
This amazing special ends December 31st, 2019.