Happy Birthday to all Pisceans!
From March 13th to April 13th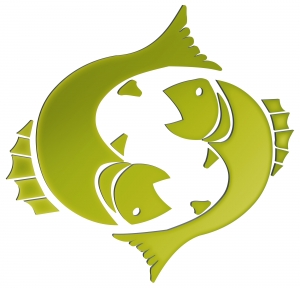 This is a very special time for all Pisces,
which includes anyone born approximately between March 13th and April 13th.
Don't forget that we practice Vedic astrology so you might be surprised to discover that your Vedic sign is the one before your Western sign. Knowing your Vedic Sun sign can really change your perspective and potentially make a world of difference in your life.
CLICK HERE to see our Vedic Conversion chart.
During this time, not only does it mean that the Sun has made its once-annual "Solar return" to the astrological position it was in at the moment of your birth, it also means you are celebrating a birthday and are about to embark on a brand-new year in your life! Solar returns are great opportunities to let the most positive aspects of your birth sign shine through.
Pisces is the twelfth and last sign of the zodiac, associated with selflessness, compassion and the ability to heal others. Due to their heightened sensitivity, Pisces have strong intuitive feelings. However, because the sign of Pisces is co-ruled by the benefic planet Jupiter and the mystical planet Neptune, the world can often seem a harsh place for the tender-hearted Piscean. Our best advice is to remain centered in your caring soul and continue your endeavors to bring love and joy to everyone you meet. Your native kindness will never lead you astray.
Pisceans deal with voluntary or involuntary "letting go" and surrender leading to humility, kindness, enlightenment and liberation. Pisces relates to the qualities of selfless service and charity.
Pisceans can teach us the importance of solitude and reflection, opposed to feeling lonely and forsaken. It's a matter of perspective. The great Swiss psychiatrist, Dr. C.G. Jung once wrote, "that which we do not face in the unconscious, we will live as fate". One of the goals of psychotherapy, meditation, palmistry and astrology is to bring our subconscious to our conscious awareness, liberating us from any negative emotions and memories that keep us feeling imprisoned. Pisces is all about healing, love and spiritual renewal.
The lesson of Pisces involves learning how to deal with pain relating to loss, which is inevitable in all our lives. However, the degree of our emotional suffering will depend on our ability to transmute our pain into compassion and the joy of service to others.
---
Those who share your Sun in Pisces

Birthday
Maya Angelou, Johann Sebastian Bach, Alec Baldwin, Warren Beatty, Jean-Paul Belmondo, Jacques Brel, Michael Caine, Mariah Carey, Jackie Chan, Eric Clapton, Glenn Close, Francis Ford Coppola, Billy Crystal, Bette Davis, René Descartes, Céline Dion, Xavier Dolan, Robert Downey Jr., Albert Einstein, Lady Gaga, Larry Page (Google), Al Gore, Hugh Hefner, Harry Houdini, Karen Kain, Daniel Lavoie, Heath Ledger, Spike Lee, Julian Lennon, Jerry Lewis, Gregory Peck, Nancy Pelosi, Yves Rocher, Kurt Russell, Omar Sharif, William Shatner, Quentin Tarantino, Vincent Van Gogh, Bruce Willis, Reese Witherspoon.
---
Let us help you make the most of the next twelve months by charting your planets and analyzing your solar return this year. As a little birthday gift to all Pisceans, we are offering a 15% discount on the regular cost of a consultation between March 13th and April 13th.
Special Birthday Gift*:
                                                                                   60 minutes                    90 minutes
Consultation with Denise or Colette:       $131   (Reg. $154)             $196  (Reg. $231)
Consultation with Guylaine:                      $177   (Reg. $208)            $265  (Reg. $312)
Consultation with Ghanshyam:                $281   (Reg. $330)            $421  (Reg. $495)
Book a consultation - available by phone, on Skype or via Zoom.
To book your consultation or if you have any questions,
call us toll free at 866-428-3799, at 819-428-4298 or click here.
* Taxes not included