What's Up with the Planets Celebrates its 200th Episode!
Mark This Auspicious Date in Your Calendar: May 19th!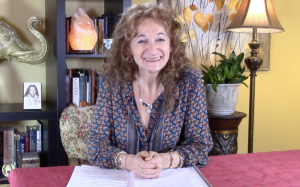 Put the power of the Cosmos to work for you! Tune into the Birla Center's Facebook page every Wednesday to discover the current placement of the planets. You will not only learn how to deal with challenging planetary positions but also how to channel all planetary energy positively and successfully. Don't miss even one of these lively, entertaining and informative weekly updates with Guylaine.
Please, LIKE the webisodes, SHARE them with your friends and family, and FOLLOW us regularly on Facebook.
What's Up With the Planets airs every Wednesday on the Birla Center's Facebook page. You can catch up on any episode you may have missed over the past few years by subscribing to our YouTube Channel. Click here to view and to subscribe.
---
What our Facebook friends are saying after 200 episodes of What's Up With the Planets!
Thank you. I always find your video interesting and relevant. Uranus has always been the planet to jolt my life into a different way of seeing or being. – Mary H.
Very nice to understand and hear you, congratulations. – Sophiemarie M.
Thank you so much I love listening to you. – Nancy P.
You always explain things so well, thank you! – Lucille G.
Thank you so comforting, I could listen to you all day so grateful. – Jocelyne T.
Hello Guylaine, from the bottom of my heart thank you for guiding us. – Catherine M.
Thank you for your advice. You give us hope and strength to live better. – Annie T.
Thank you so much you are so inspired !! – Eva M.
Thank you for all this love we love you – Dominique D.
---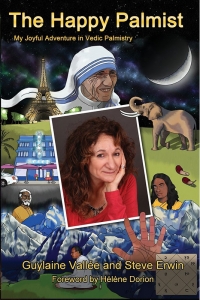 By sharing on Facebook the 200th webisode airing May 19th,
your name will be entered in a draw for a copy of Guylaine's best-selling biography:
The Happy Palmist: My Joyful Adventure in Vedic Palmistry.
The winner will be announced during the 201st episode on May 26th.
Click here to find out what Guylaine will talk about on the 200th episode!