Summer is Here: Open Your Heart and Ignite Your Passion

Summer Special: 30% Off The Heart Line Challenge
Take advantage of our Summer Special on the 90-Day Heart Line Challenge: Learn to open your heart, ignite your passion and rejuvenate your relationships.
Join Vedic astro-palmist Guylaine Vallée on a journey of self-discovery in a program specifically designed to expand your heart and fill your life with love.
Added Bonus: Enjoy a live 20-minute ZOOM free consultation with astro-palmist Denise Parisé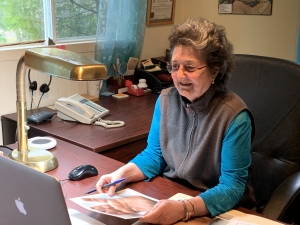 Before you begin your Heart Line Challenge, book your free session with Denise to check your "Before" handprints in order to set yourself on a course of action where you would like to see yourself at the end of the Program. Denise will be delighted to guide and support you.
As soon as you register, order your free Handprint Kit, including two sets of acetates to record your 'before and after' handprints at the beginning and at the end of the Program.
Call Denise Parisé toll-free at 866-428-3799 for more information. Or click here to leave a message.