Happy Birthday to all Taureans!
From May 13th to June 14th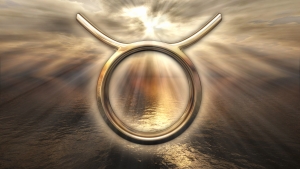 This is a very special time for all Taureans,
which includes anyone born approximately between May 13th and June 14th.
Don't forget that we practice Vedic astrology so you might be surprised to discover that your Vedic sign is the one before your Western sign. Knowing your Vedic Sun sign can really change your perspective and potentially make a world of difference in your life.
CLICK HERE to see our Vedic Conversion chart.
For all you Taureans, the Sun is making its once-annual "Solar return" to the same position it was in at the time of your birth. So, you are not only celebrating a birthday, but you are about to embark on a brand-new chapter in your life! It is an excellent time to let the most positive aspects of your birth sign shine through. For Taurus, those positive aspects are a solid, sturdy, and dependable nature.
Taurus is the second sign of the zodiac, reflecting security, stability and comfort. Represented by the rooted and unshakable bull, the symbol of this sign, the energy of Taurus reflects the love to bask in the spring sun, enjoying the scent of daisies. Venus, the planet of love, luxury and sensuality, rules this sign. It gives Taureans a passion for nature, a love of all that is beautiful and its predilection for nature, the arts, and all that is beautiful.
The lesson for Taureans is not to get bogged down in the material world of status, wealth, and possessions. It relates to the need to be able to determine what to do with all it possesses. Energy must keep flowing or else it will stagnate. This is accomplished when time, energy, and material resources are used in a constructive, helpful and sharing way. Consequently, this is a great time to do a "Marie Kondo" house cleaning; a clutter-free home can help bring more joy and prosperity to our life.
---
Those who share your Sun in Taurus Birthday
Charles Aznavour, Honoré de Balzac, Sandra Bernhardt, Cate Blanchett, Patrick Bruel, George H. W. Bush, Cher, Michael Cera, Bruce Cockburn, Anderson Cooper, Jacques-Yves Cousteau, Pierre Curie, Miles Davis, Johnny Depp, Caroline Dhavernas, Novak Djokovic, Bob Dylan, Clint Eastwood, Michael J. Fox, Anne Frank, Morgan Freeman, Masha Grenon, Joshua Jackson, Angelina Jolie, George Lucas, Ian McKellen, Marilyn Monroe, Alanis Morissette, Mike Myers, Liam Neeson, Jamie Oliver, Laurence Olivier, Pope John Paul II, Natalie Portman, Prince, Prince Rainier, Mark Wahlberg, John Wayne, Mark Zuckerberg.
.
---
Let us help you make the most of the next twelve months by charting your planets and analyzing your solar return this year. As a little birthday gift to all Taureans, we are offering a 15% discount on the regular cost of a consultation between May 13th and June 14th.
Special Birthday Gift*:
                                                                                   60 minutes                    90 minutes
Consultation with Denise or Colette:       $131   (Reg. $154)             $196  (Reg. $231)
Consultation with Guylaine:                      $177   (Reg. $208)            $265  (Reg. $312)
Consultation with Ghanshyam:                $281   (Reg. $330)            $421  (Reg. $495)
Book a consultation - available by phone, on Skype or via Zoom.
To book your consultation or if you have any questions,
call us toll free at 866-428-3799, at 819-428-4298 or click here.
* Taxes not included