Astro Tip of the Month:
What's in Store for Us?
Vedic and Western astrology interpret the placement of Zodiac signs a bit differently. You might be surprised to find your sign is actually the one before it. Knowing your Vedic Sun sign can really change your perspective and potentially make a world of difference in your life. Please click here to consult our Vedic Conversion chart.
If you would like to learn more about Vedic astrology, here is a link to our book, Language of the Stars.
---
Sun in Leo: King of the Heart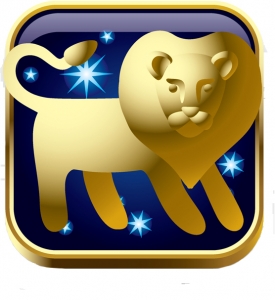 The Sun will be in the sign Gemini from August 15th to September 15th.
Click here to see our conversion chart.
The Sun moved into the sign Leo on August 15th and will stay there until September 15th. This is a very special time of year for all Leos! But why should Leos get all the fun? It is important to remember that each and every one of us has Leo somewhere in our astrological chart. So, this month, everybody gets to experience the wonderful benefits of Sun in Leo.
Leo is the fifth sign of the zodiac; it relates to love, creativity and children. This radiant sign is ruled by the powerful Sun, which itself is directly connected to our heart. Indeed, wherever we find Leo in our chart, we will also find the things we are most passionate about in life. Leo is sincere, honest, deeply caring and conscientious. Leos are ruled by their noble heart and, due to their authentic nature and noble soul, their strong magnetism draws others into their sphere.
Symbolized by the lion with its loud roar and long mane, the Sun in Leo gives a stately, dignified air of royalty. We may be driven by the desire to be loved and admired as the sun passes through the magnanimous sign of Leo, King of the Zodiac, ruled by the most powerful planet in our solar system, the Sun.
Leo's placement in our chart is where we put our heart and find our passion. It is here that our natural gifts and talents will most shine and where we can be of most service to others.
---
THOSE WITH THE SIGN LEO PROMINENT IN THEIR BIRTH CHART
Here are a few outstanding individuals who have the sign Leo highlighted in their chart:
Poet Émile Nelligan had a Leo ascendant;
Mother Teresa and Bill Clinton had the Sun in Leo;
Paramahansa Yogananda had the Moon in Leo.
---
Discover how the Sun in Leo is influencing all aspects of your life.
Book a consultation with us, available either on Skype, by phone or via Zoom. We'll help you make the most of this powerful planetary transit!
Call us toll-free at 866-428-3799 from Canada or the U.S.
You can reach us from anywhere in the world by calling: 819-428-4298, or click here.
For those celebrating a birthday between August 15th to September 15th, click here for information on our Birthday Special