Astro Tip of the Month:
What's in Store for Us?
Vedic and Western astrology interpret the placement of Zodiac signs a bit differently. You might be surprised to find your sign is actually the one before it. Knowing your Vedic Sun sign can really change your perspective and potentially make a world of difference in your life. Please click here to consult our Vedic Conversion chart.
If you would like to learn more about Vedic astrology, here is a link to our book, Language of the Stars.
---
Sun in Aries: May The Force Be with You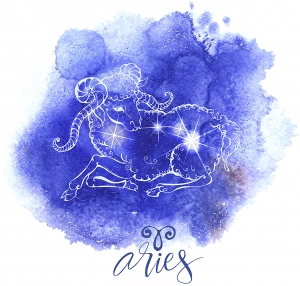 The Sun will be in the sign Aries from April 12th to May 13th.
Click here to see our conversion chart.
This powerful transit infuses us with courage, confidence and the initiative to begin something new. The energy of Aries is dynamic and spontaneous and represents the pioneering spirit needed to fearlessly plunge headfirst into the unknown. Hence this transit is ideally suited for tackling a new project, adopting a new attitude or turning over a new leaf. It is an especially fortuitous time to undertake challenging endeavors because Aries is ruled by Mars, the planet of energy and action. However, it is important to maintain a stable, constant energy level in order to accomplish as much as we can as peaceably as possible.
---
FOR THOSE WITH THE SIGN ARIES PROMINENT IN THEIR CHART
Here are a few luminaries who have benefited from their connection to Aries:
Nikola Tesla had an Aries ascendant;
Wayne Dyer had the Sun in Aries and
Céline Dion has the Moon in Aries.
---
Discover how the Sun in Pisces is influencing all aspects of your life. Book a consultation with us, available either on Skype, by phone or via Zoom. We'll help you make the most of this powerful planetary transit!
Call us toll-free at 866-428-3799 from Canada or the U.S.
You can reach us from anywhere in the world by calling: 819-428-4298, or click here.
For those celebrating a birthday between April 12th to May 13th, 2021, click here for information on our Birthday Special